Our Vision
CMP Pharma provides a wealth of experience in the formulation of proprietary topicals and oral liquids for niche markets within the pharmaceutical and life science industries. We combine this formulation experience with decades of manufacturing experience and a low-cost manufacturing base to provide high quality and value to both patients and our customers. CMP Pharma focuses on developing niche products where needs for alternative dosage forms exist in the acute and long-term care setting.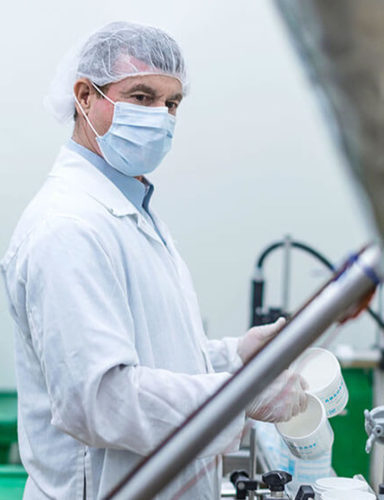 CMP Pharma was founded by Henry Smith as Carolina Medical Products Company in 1975 while he was a professor of drug manufacturing at the University of North Carolina at Chapel Hill's School of Pharmacy. In 1982, FDA granted Carolina Medical an approval for Sodium Polystyrene Sulfonate Suspension (SPS® Suspension) for the treatment of hyperkalemia. Prior to this, sodium polystyrene sulfonate was only available as a powder "for suspension".
Another innovative liquid approval followed for Isoniazid Oral Solution, USP, the only FDA approved liquid treatment for tuberculosis.
In 2017 CMP received approval of an NDA for Spironolactone Oral Suspension (CaroSpir®) developed specifically for patients who have difficulty swallowing and are suffering from heart failure, edema caused by heart failure and cirrhosis, and hypertension.
Approvals were received for two oral liquid products in 2022. First was Norliqva® (Amlodipine) Oral Solution, 1 mg/mL, the first and only FDA-approved oral liquid solution of the besylate salt of amlodipine, a long-acting calcium channel blocker for the treatment of hypertension in patients 6 years of age and older.
Most recently was Tadliq® (Tadalafil) Oral Suspension, 20 mg/5 mL, the first and only FDA-approved oral liquid suspension of tadalafil for adult patients with difficulty swallowing. Tadliq is indicated for the treatment of pulmonary arterial hypertension and ensures consistent dosing.
We've manufactured high-quality pharmaceutical products at our Farmville, North Carolina facility since 1986.